How to build a house? A short guide
Almost every one of us, at some stage in our lives, starts to dream about having a house - bigger, smaller, with or without a garden. When such a moment comes, hundreds of thoughts start circulating in our heads. We make calculations, wonder if it is worth it, we browse through the offers of houses for sale. Finally, we make this important decision - we build a house! However, it is such an important step and serious investment that we can make many mistakes at its stage. To protect you from them, we have prepared a compendium of knowledge, which will certainly make the whole process easier. Of course, we can leave everything to the specialists, but there are several aspects and decisions that are worth taking care of personally.
Learning from other people's mistakes will allow you to avoid many unexpected, and above all unnecessary expenses. In our article you will read about the mistakes you can make, ways to reduce construction costs, but also about the apparent savings that can thwart your plans and dreams of a perfect home. Find out what to beware of!
Mistakes you can make before construction starts
It might seem that the first difficult stage during the construction of the house is to start work on the construction plan. However, this is a misconception! Our plans can still be thwarted long before they are made. So what should we pay attention to and what mistakes should we not make?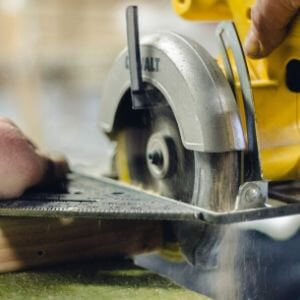 Buying a project without analyzing the plans
The purchase of a house project should take place only after the analysis of plans of land use, which we decided to buy for the construction of our house. Often it may turn out that on a chosen area it may simply not be possible to build a specific building project. An attractive price of a particular project may tempt us to buy a project of a house that will not meet our needs at all, and may even force us to incur another unnecessary expense in the form of adapting the project or simply buying a new one.
Hiring an incompetent construction manager
The construction manager is the foundation of your home - he manages and organizes the work on the construction site and is in constant contact with you. So it's a good idea to hire someone who is completely up to us and with whom we have good contact. In this case, it is certainly more useful to hire someone on recommendation than an online ad.
No notification of intention to start construction
The notification of the intention to start construction should be submitted seven days before the planned start of work. Lack of such notification may cost us as much as PLN 500 in penalty! The notification should be submitted to the provincial or district building supervision inspectorate.
Houses are divided into those which we implement on the basis of a building permit and in this case the notification is necessary. However, there are also investments, the construction of which requires only a notification, without any other documents being submitted. Find out in advance which of the options concerns you!
No construction log
This document is necessary when notifying the completion of your house. Failure to do so may result in financial liability in the form of a fine. This is a mistake that is really easy to avoid!
Did you manage to complete all the formalities? An experienced and professional construction manager was hired? Then we move on!
4 basic mistakes you cannot make when building a house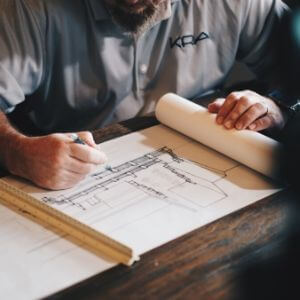 Mistakes made at the construction site often bring with them all sorts of dangers, problems with using the house, lowering the quality of the building - and all this at a huge cost, which we are able to avoid! What mistakes do you have to beware of?
Incorrectly delimited building
The outline of the building by the surveyor and the excavation is the first stage of work on the construction site. If the house is misplaced, we will be forced to re-erect its foundations, which will significantly increase costs and the construction time. At this stage we can also make another important mistake - namely leaving a layer of humus in the soil. The microorganisms that develop in it may have a detrimental effect on the moisture insulation and eventually lead to its complete destruction.
Incorrect foundation construction
Its corrections can be very expensive, difficult and in extreme cases even impossible! What can be done to avoid falling into the foundations already at the construction stage?
Make sure that the floor is properly equipped on the ground,
make sure that the damp-proofing is done properly,
keep continuity in the corners (this error can cost you to weaken the structure of the building and further problems when building higher floors,
make sure that the vertical and horizontal walls are properly aligned - otherwise they will simply be crooked! Not only will this look unsightly and cause difficulties, e.g. when installing a wallpaper already in the finishing stage, but in extreme cases it may also need to be aligned during construction as it may even make it impossible to insert windows.
Wrong ceiling
Bending, cracking and unsightly deformations can cause poorly constructed ceilings. This leads to weakening of the structure of the building and its insufficient reinforcement. Reinforcement bars and distribution ribs must therefore be laid with great care and precision - especially in the places where the walls will be located.
Errors in roof construction
The most common irregularities that may occur during the construction of a house and which concern one of its most important elements - the roof - are inadequate connections of elements and reduction of their cross-sections, which weakens the final structure. Remember never to use a different class of wood than the one marked in the house design!
Apparent savings - what to avoid when building a house?
Although the amount of money we have to spend on building a house is sometimes huge, there are aspects that are definitely not worth saving on.
Employing a less experienced construction team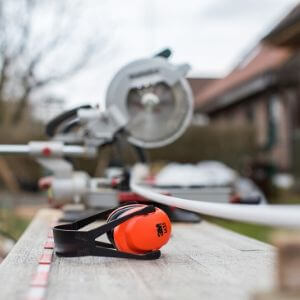 The construction crew is like the crew on a ship - it is mainly up to them to make the whole project a success. Hiring a cheaper and less experienced repair team is a huge risk, which can quickly become unprofitable. It is the lack of a suitable construction team that can generate costly mistakes on the construction site.
Purchase of the cheapest materials
When we want to avoid high construction costs, we often decide to save on buying building materials. But this is an extremely bad idea! Cheaper materials, often bought without proper approvals and of lower quality will make us build a house much cheaper - we will quickly start to pay for it in the form of repairs and renovations, often very expensive and time-consuming. Defects requiring repair will start to appear unexpectedly quickly!
What will you save money on while building your house?
We have written above about the aspects that are definitely not worth saving on. There are, however, issues that we can take care of in order to significantly reduce the cost of construction, and which will not contribute to a reduction in its quality.
Site selection of the building parcel
We are all aware that a suburban area, far from the city, will always be definitely cheaper than the one in the centre of the agglomeration. If you are able to give up living in the city centre and you don't mind commuting and less developed infrastructure - live near the city, and this will generate considerable savings at the beginning of your home building adventure!
Choosing a building shape
The cheapest and most economical option is a simple building block based on a rectangular plan. This type of construction also requires fewer thermal bridges, which makes us definitely save on the costs of heating our property.
Reasonable size of the house and number of floors
Think carefully about how many rooms and how many floors you need for a comfortable and comfortable life. It may turn out that a 200-metre house is far too big for you, and giving up unnecessary additional square metres will surprisingly reduce the cost of building your dream house.
Garage planned in the body of the building
The construction of a free-standing garage will be more expensive than the one that has been incorporated into the design of the house - not only at the construction stage, but also in exploitation!
As you can see, building a house is a huge project, which - despite employing a construction team - requires our constant supervision. We hope that with our little help you can avoid many mistakes. Good luck!
Over 30 thousand satisfied customers
You buy from the manufacturer
We ship to all EU countries
Satisfaction Guarantee on all purchases