About us
Our mission is to share and inspire love for beauty and order by offering the best range of products to organize time and place.
Favorite store with customized boards and decorations in Europe
How did it happen that we have been our customers' favourite store for many years? We could say that it is thanks to experience, commitment and infinite layers of imagination. But let's go back to the roots! We opened our store in 2009. Thanks to that we were one of the first sellers of tailor-made decorative articles. From its humble beginnings, Wally has grown rapidly, providing the widest possible range of products for home and office. Today we serve both individual customers, companies, corporations and large investments.
We have the widest offer and great service!
Wally offers more than 15,000 products that you can freely adapt to your needs. We have everything from wall decorations for your child's room to visual marking of production lines or large warehouses! Here you will find both help and practical articles that will make your work and everyday life easier. And if you need something completely customized - we will be happy to create an individual product for you, to suit your needs and requirements!
We are proud of our customer service, where our expert is always waiting for you! Not sure which board will work best for you? Do you have an idea for a non-standard type of decoration? Call us and talk. We know our business like no one else!
Anyway, do not take our word for it! All recommendations on our websites and social channels are true and come from real customers. You can read them on Facebook or Google.
We care about the environment
We know that we have only one planet, so we are truly committed to environmental responsibility. That is why:
we use recycled cardboard for our packaging,
we do not use fillers, we manage materials that would become garbage,
we recover the packaging from the orders we receive ourselves,
for printing we use inks with safety certificates,
we use detailed waste segregation during production.
We care for your peace of mind
Looking for a place to shop that you can trust? We will advise you in choosing the right product, we will take care of fast and safe shipping and will also give you tips on assembly matters. We will not leave you alone with any questions or doubts - you can count on us!
We produce and send up to 150 orders a week, delivering packages in Poland and Europe. We want to be transparent, so the cost of shipping accurately reflects the cost we pay for shipping your parcel. You will not find any hidden costs with us!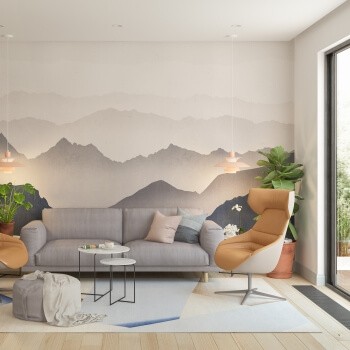 Meet our creative team!
Every company is made up of people, their work together and memories. From the beginning we wanted Wally to be a place with a family atmosphere. Without them, I wouldn't have been there - Wally!
Do you have questions?
We are at your disposal from Monday to Friday from 8:00 to 16:00. You can contact us at +48 32 720 94 75 or write an email to [email protected]. We will be happy to help you choose your dream product, answer questions and dispel any doubts!
Where are we located? In Katowice at 62 Owsiana Street, Poland. Remember, however, that visits, including pick-up, must be planned - make an appointment with us in advance! Customers are not allowed to enter the premises to browse or buy products because we do not run a stationary store. This allows us to fully focus on fulfilling your orders!
Do you love decorations?
Follow us on Facebook or Instagram!