Types of wall murals - what type of wallpaper will prove to be the best?
When it comes to interior decoration, photo wallpapers deserve special attention. They are not only visually appealing but also add character and personality to our homes or offices. Choosing the right wallpaper can completely transform the look of a room - but which type should you choose to be 100% satisfied with the new interior arrangement? In today's article, we will look at various types of photo wallpapers, their characteristics, and also consider which one will be the best choice. Welcome to wally.com.pl.
Photo Wallpapers - Revolutionary, Modern, Timeless
Photo wallpapers are a true revolution in the world of interior decoration. They are not just ordinary wall coverings; they are art that brings magic and color into our homes. They are a tool that allows us to unleash our creativity and make our rooms unique, reflecting our personality. Imagine your favorite photo, a colorful landscape, a bustling city, or even a work of art that adorns your wall from floor to ceiling. That's what photo wallpapers offer - unlimited possibilities that transform our interiors into extraordinary spaces.
Wall photo wallpaper "A Path Leading Along the River"
Photo Wallpapers - Types of Wallpapers You Need to Know
Let's get to the heart of the matter and answer the question: what are the types of photo wallpapers and what are their characteristics?
Vinyl Photo Wallpapers
Vinyl photo wallpapers are one of the most popular types of wallpapers available on the market. They are coated with a layer of vinyl, which gives them extraordinary resistance to various types of damage, moisture, and dirt. Moreover, thanks to their coating, they are easy to clean, making them an excellent choice for rooms exposed to intensive use, such as kitchens or bathrooms. Offering a wide selection of patterns and colors, vinyl photo wallpapers can transform any room, giving it a unique character. Are you looking for durability and style combined? Vinyl photo wallpapers may be the answer to your needs.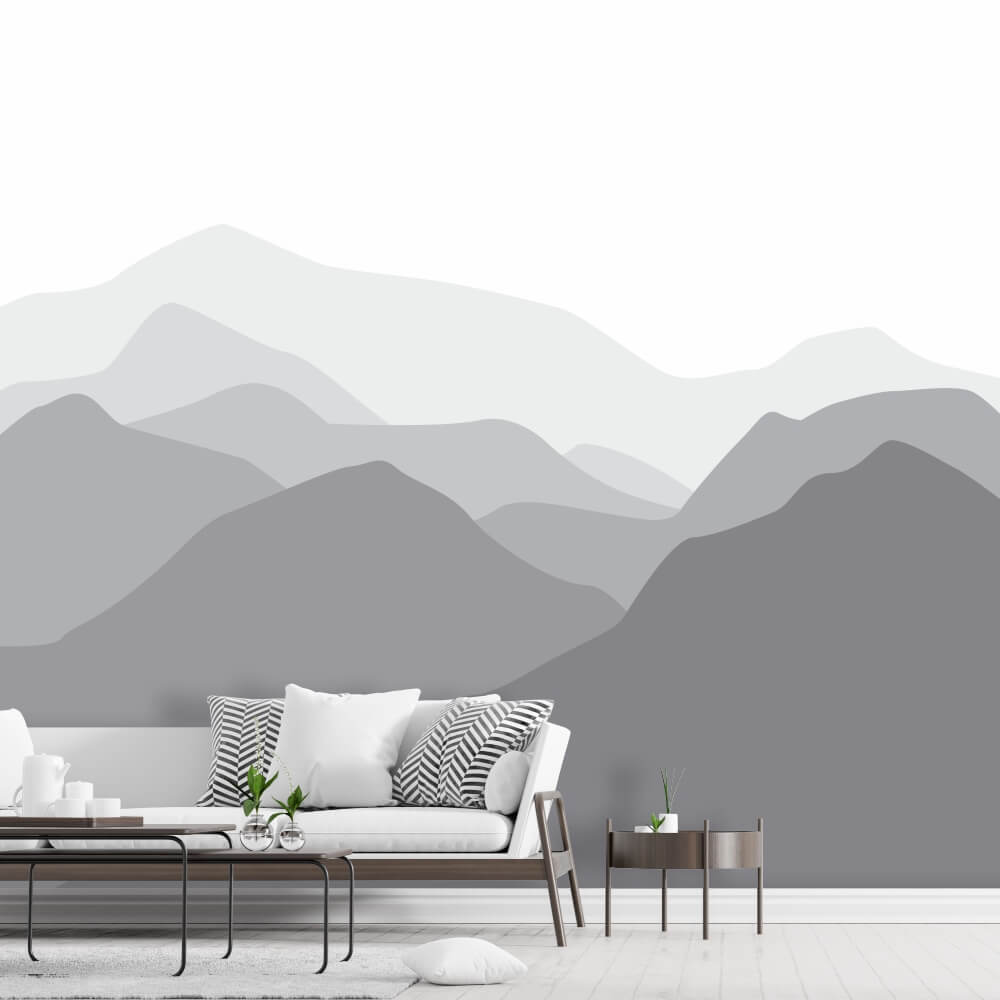 Living room wallpaper "Mountains" available in a vinyl version with a sand texture, 215 g
Paper Photo Wallpapers
Paper photo wallpapers are a true classic in the world of interior decoration that never goes out of style. They are made of high-quality paper, guaranteeing solidity and aesthetic appearance. They are characterized by an infinite range of colors and patterns, which can reflect any style and atmosphere, from minimalist to extravagant. Although they are not as resistant to moisture as vinyl photo wallpapers, they work great in bedrooms, living rooms, or children's rooms, where you can enjoy their beauty without worrying about damage. Keep in mind that paper photo wallpapers require gentle cleaning, but it is a small price to pay for the incredible variety and refined look they offer.
Fabric Photo Wallpapers
Fabric photo wallpapers are a pearl among the types of wallpapers available on the market. They are made of delicate yet durable fabrics and attract attention with their elegant and subtle texture. Their characteristic feature is the richness of patterns that give depth and sophistication to the interior. Unlike vinyl or paper wallpapers, fabric photo wallpapers require more delicate care, but it is a small drawback compared to the luxurious look they give to the rooms. Whether you choose a solid color, a discreet pattern, or a bold motif, fabric photo wallpapers will certainly add unique charm to your interior.
Latex Photo Wallpapers
Latex photo wallpapers are a modern solution for those who value durability and exceptional image quality. They are created using latex printing technology, which guarantees exceptional sharpness and color intensity. They are characterized by high resistance to light, moisture, and scratches, making them perfect for high-traffic areas such as hallways, kitchens, or children's rooms. They are also a great choice for allergy sufferers - latex printing is eco-friendly and does not cause any allergic reactions. If you appreciate vibrant colors, excellent quality, and eco-friendly solutions, latex photo wallpapers are made for you.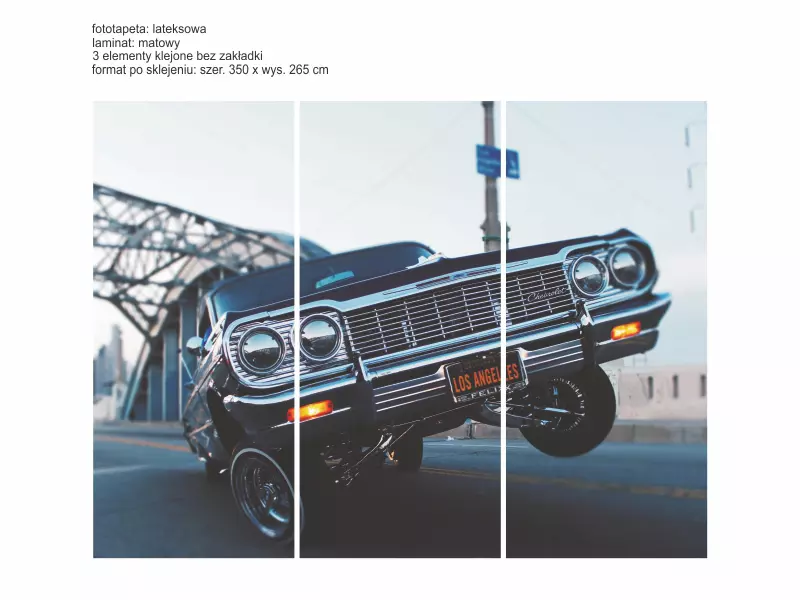 Non-woven Photo Wallpapers
Non-woven photo wallpapers are a true hit in interior decoration. They are made of non-woven fabric, a special blend of cellulose and polyester fibers, which provides them with exceptional strength and easy installation. Their main advantage is resistance to damage and breathability, which prevents mold and mildew on the walls. Another advantage is that they can be painted, offering endless possibilities for personalization. Additionally, non-woven photo wallpapers are easy to remove - when it's time for a change, they can be easily taken off without damaging the wall. Are you looking for durability, practicality, and customization options? Non-woven photo wallpapers may be perfect for you.
Non-woven wallpaper "Pink grass on the sky background"
Textile Photo Wallpapers
Textile photo wallpapers represent the epitome of luxury in the world of interior decoration. Made of the highest quality materials such as silk, linen, or cotton, they make every room incredibly elegant and refined. Their undeniable advantage is their amazing texture, which adds depth and warmth to the interior. Textile photo wallpapers are also exceptionally durable and resistant to creases, making them perfect for public utility spaces as well as home living rooms or bedrooms. Although they require specialized cleaning, their unique appearance and luxurious character fully compensate for this fact. If you desire an interior with refined character, textile photo wallpapers can be an ideal choice for you.
Which Photo Wallpaper to Choose?
In summary, choosing the right photo wallpaper is quite a challenge, but at the same time, it offers infinite possibilities to create unique and stylish interiors. Each type of photo wallpaper - whether vinyl, paper, fabric, latex, non-woven, or textile - has its unique properties that can fulfill different needs.
Vinyl photo wallpapers are synonymous with durability and practicality, ideal for high-traffic areas. Paper wallpapers offer a wide variety of patterns and colors. Fabric wallpapers introduce elegance and subtle luxury to the interior, while latex wallpapers impress with color intensity and eco-friendly printing. Non-woven wallpapers are a practical choice, combining durability with easy installation and removal, and textile wallpapers represent the pinnacle of sophistication, perfect for those who want to add a touch of luxury to their interior.
Which type of photo wallpaper to choose? The answer to this question depends on many factors: the type of room, interior style, personal preferences, and budget. Each photo wallpaper has something unique to offer, and its choice is an excellent opportunity to express your personality and give the space an individual character. Remember that regardless of your choice, a well-chosen photo wallpaper can completely transform the space and add brilliance to it.
Posts from the same category