Latex murals - a proven way to decorate your interior
Wall murals are one of the most popular wall decorations, and the access to newer and newer designs and materials makes them very popular among customers year after year. If you too want to add a touch of freshness to your interior, you should definitely consider buying a latex wall mural, which is constantly gaining new fans. In this article, it is on it that we will focus 100% of our attention to introduce you to what a latex wall mural actually is, what its features are and why it is worth reaching for it.
Latex wallpaper - what is it?
In the simplest terms, latex wallpaper is an enhanced version of paper wallpaper. In addition to paper, latex is used in its production, resulting in a smooth and slightly satiny synthetic paper, whose print is of really high quality.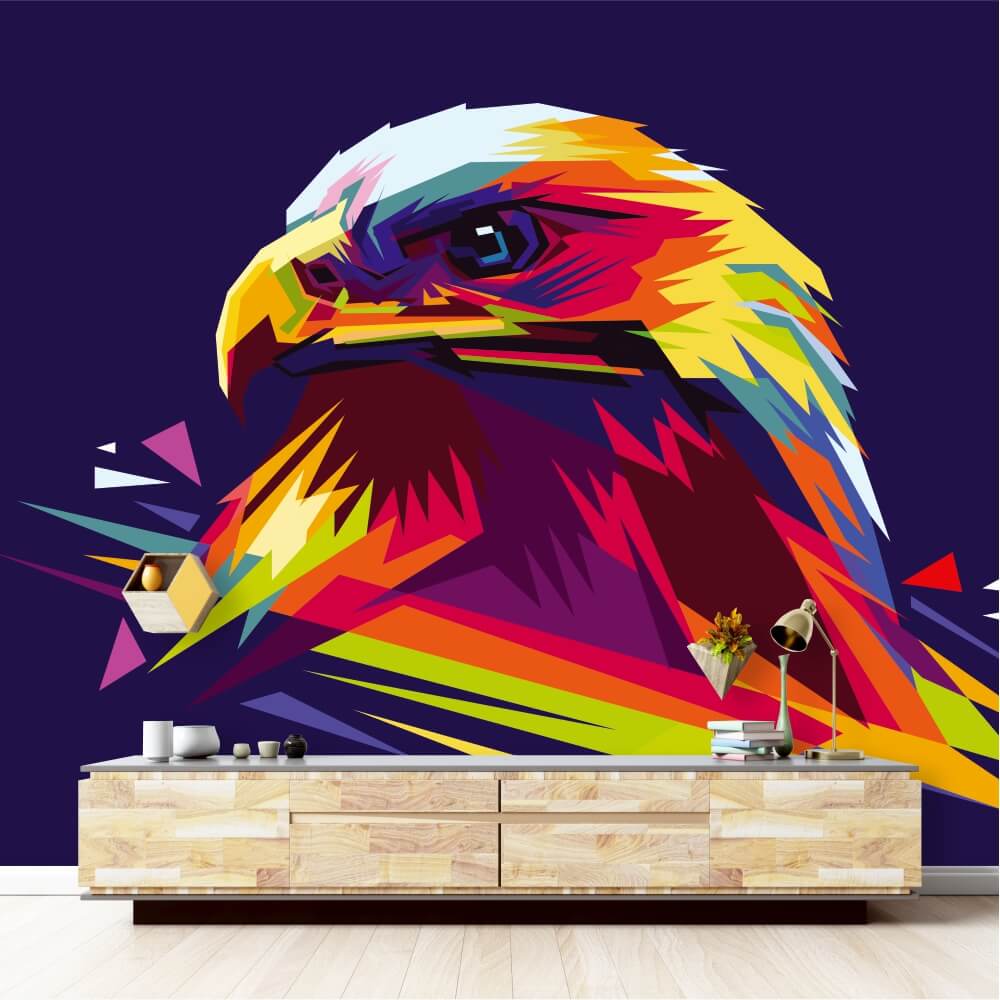 Latex mural and its advantages - what is worth knowing about it?
Latex murals, compared to other types of wallpaper available, are distinguished primarily by the smoothness and quality of the print. Importantly, in this case you do not have to worry that the end result will not be satisfactory due to not very perfectly smooth walls - latex wallpaper will easily hide any imperfections.
Another advantage is keeping it clean - how? You can use a slightly damp sponge or cloth to clean them, as they exhibit water-resistant properties. However, remember not to scrub them nonetheless, as you may end up damaging them.
Another thing is their versatility, that is, the possibilities you have when deciding on this type of wallpaper. We already explain - latex wallpaper is ideal for installation on plasterboard, plasterboard, concrete plaster, as well as traditional plaster.
Latex wallpaper - reviews, or what do others think about them?
Searching for latex wallpaper reviews is quite a challenge, despite the fact that the Internet is a rich source of information, so not everything we can easily find in it. Sugestie i uwagi dotyczące aranżacji wnętrz zdecydowanie częściej można wyszukać na forach tematycznych oraz grupach utworzonych na social mediach – czyli miejscach, gdzie każdy zainteresowany może dzielić się swoimi spostrzeżeniami i pomysłami. So that you don't have to spend time searching, we've gathered some of the most important conclusions from latex wallpaper reviews:
are a great way to enliven and modernize the interior, as well as to give it an individual character;
they make the interior visually larger and more spacious;
you can take care of their cleanliness without much difficulty;
you need to be careful during installation, because when they are soaked it is very easy to damage them;
it is not recommended to install them in damp rooms where there is no adequate ventilation.
With such a summary in mind, it will certainly be easier for you to decide in which room a latex wall mural will work best.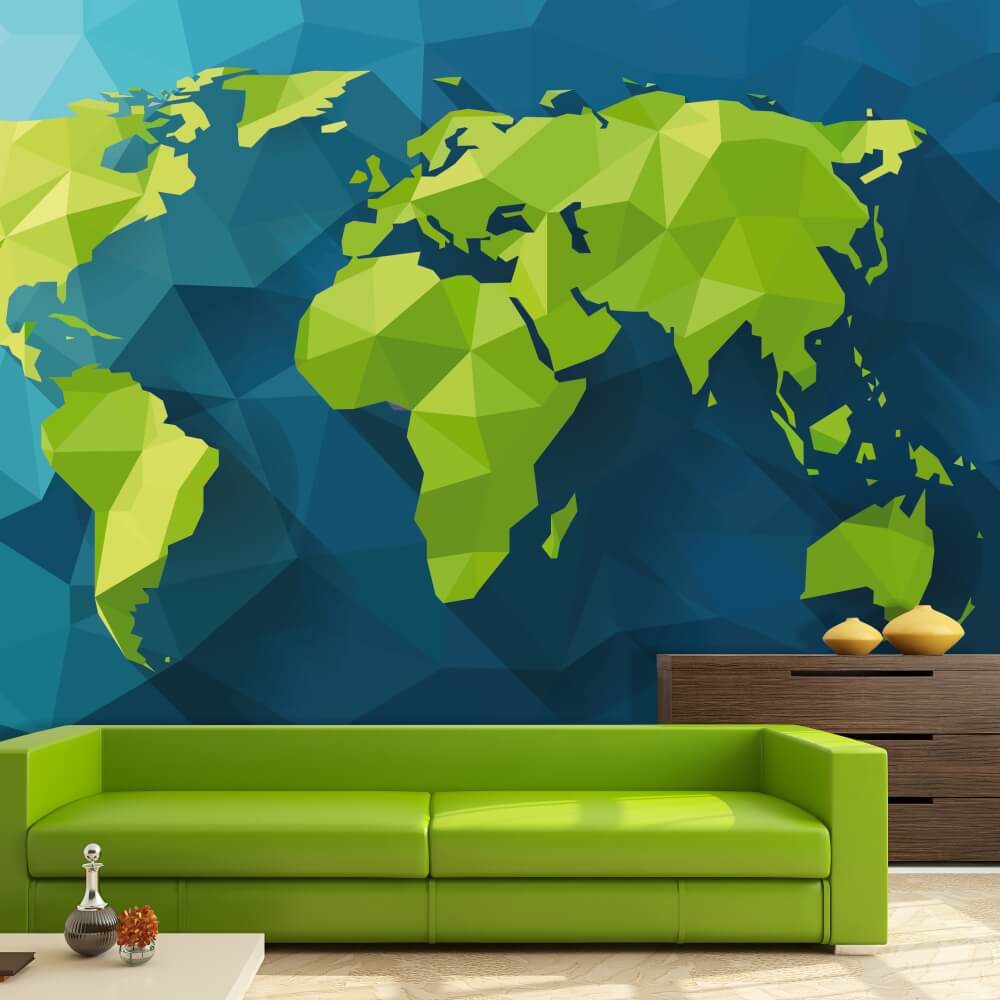 Latex bamboo wall mural – a proven way to optically enlarge an interior
Latex murals for modern or minimalist interiors?
With what style do latex wall murals go best? It is often said that they go perfectly with modern design and rooms where minimalism is maintained. This is true, but not entirely, because they also work well in children's rooms, making it colorful, aesthetically pleasing and the child can feel, for example, like on another planet. In this case, whether latex wallpaper is suitable for the interior depends primarily on the pattern you choose.
Wallpaper for children "Bears" in latex version is a great solution for the room of little explorers
How to install latex wall murals?
And this time the organization of the work plays a key role, no matter what mural you choose, you must follow the instructions to achieve the desired result.
To begin with, you should take care of preparing the wall for the latex mural. Musi ona być przede wszystkim czysta i sucha. Nigdy nie przyklejaj tapety na wilgotną ścianę. Upewnij się również, że na jej powierzchni nie został nadmiar preparatu do gruntowania lub kleju. In short, if there are any cavities on it, you must fill them; remove the old wallpaper, and degrease the painted wall with painter's soap.
What's next? Now it's time to work directly on the latex mural.
Unfold all the wallpaper britches and check for damage.
Draw a vertical line on the wall to make it easier for you to apply the first brite straight.
Use a wide brush to apply the adhesive - try to spread it as evenly as possible and follow the manufacturer's recommendations.
Start gluing the wallpaper strips from the side of the window and from the top down.Press the latex wallpaper with a wallpaper roller to fix it well and get rid of air bubbles - you need to be really gentle.
Cut the protruding edges with a very sharp knife, only this will make the wallpaper even.
If you have applied too much glue, immediately remove it with a damp sponge, you must do this very quickly before it has time to dry.
Allow the latex mural to dry.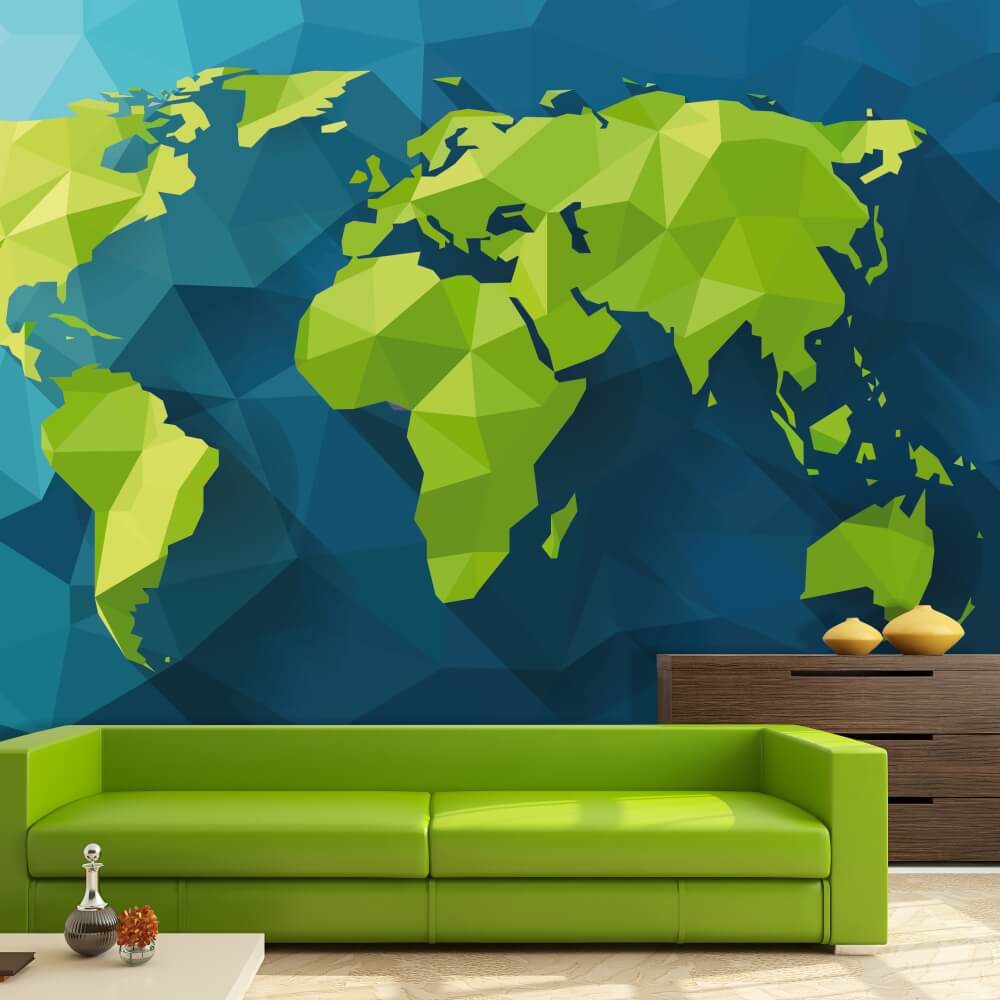 Latex map of the world mural is the perfect gift for travel lovers
Latex mural, which adhesive to choose?
You have made a purchase of a latex mural, you already know how to prepare and how to stick it? Great, the time has come to think about the adhesive. After all, it will determine how durable your wall decoration will be. The surest solution for those unfamiliar with the subject is to take advice from consultants, who are available in almost every home improvement store. They will certainly advise you on a product that will work perfectly and is designed for a particular type of wallpaper. This does not mean that the purchase of glue over the Internet must be wrong, but in this case you yourself must very carefully analyze customer reviews and the properties of the product.
Have latex murals stolen your heart? If so, be sure to visit wall decor store Wallyboards.