Which dry-erase board accessories to choose? A shopping guide!
Must-Have Accessories for Whiteboards – What's Worth Having?
Whiteboards are indispensable tools in many places – from classrooms and companies to home offices. However, to fully utilize their potential, you need the right accessories. Dry-erase markers are essential – they allow you to create various notes and diagrams. Magnets can also be incredibly useful, allowing you to attach important documents or notes to the board. Don't forget a good eraser, and although many people use dry-erase cloths, a sponge is far more efficient, allowing for quicker removal of markings. A marker holder is another handy accessory – it keeps all your essentials at hand. While all these items are crucial, remember that your choice depends on your individual needs and preferences. To simplify your purchase, let's take a closer look at each accessory.
Double-Sided Marker Set for Whiteboards – four markers in universal colors will make your notes look neat and clear.
Whiteboard Markers – What's the Best Choice?
Choosing the right markers for whiteboards is crucial for effective use. Markers should be easy to use, clear, and durable. When selecting markers, consider a few key aspects.
Color – markers come in several colors, allowing for diverse presentations and notes.
Line thickness – different markers have different line thicknesses, suitable for various applications, from small notes to large writing.
Durability – markers should be long-lasting and not fade over time, but be cautious not to accidentally purchase permanent markers!
When choosing whiteboard markers, also consider safety and eco-friendliness. Markers should be safe for users, especially children. Therefore, choose markers that are non-toxic and free from harmful substances. In addition, eco-friendly markers that are biodegradable or refillable are a good choice for those who want to care for the environment.
Whiteboard Eraser is a must-have in every office and home office – convenient to use and easy to store.
Sponges and Cleaning Fluids for Whiteboards – Must-Haves at Home and the Office!
When choosing whiteboard accessories, it's essential to pay attention to sponges and cleaning fluids. These small items can significantly impact the quality and convenience of using the board. Ideal sponges should be soft but durable, effectively removing all marker traces. When it comes to cleaning fluids, consider their composition. The best ones are those that do not contain alcohol, as they do not leave streaks and do not damage the board's surface.
Various types of sponges and cleaning fluids for whiteboards are available on the market, but not all are equally effective. Microfiber sponges, for example, are highly effective at removing even the most stubborn marks. Moreover, they are very durable and can last a long time. As for cleaning fluids, look for those containing anti-static substances. These keep the board cleaner for longer and help markers spread more smoothly.
How to make learning more enjoyable for your child? Get magnets illustrating farm animals – colorful and practical!
Magnets and Clips for Whiteboards – Practical Additions to Improve Efficiency
When equipping an office with whiteboards, don't forget about accessories like magnets and clips. They are incredibly practical and facilitate work organization. Magnets allow you to pin important notes or documents directly to the board, making them easier to find. Clips, on the other hand, are perfect for attaching sheets with important information. Here are a few points to consider when choosing these accessories.
Magnet size and strength – they should be adapted to the size and weight of the documents you plan to attach.
Durability of clips – they should be sturdy and strong enough to hold heavier sheets securely.
Aesthetics – magnets and clips are not just practical but also decorative elements. Therefore, choose those that match the rest of your office decor.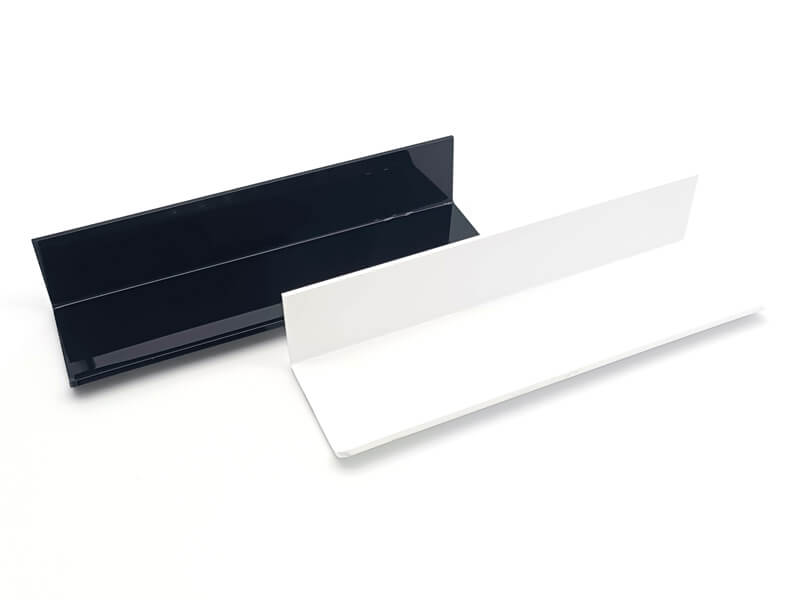 Self-Adhesive Marker Shelf will ensure you always have the necessary accessories within reach!
Where to Buy Whiteboard Accessories? Wally Guarantees Successful Shopping!
When deciding to purchase whiteboard accessories, pay attention to several aspects. Specialist stores offer a wide range of products tailored to different needs. You can find markers of various line thicknesses, erasers, and special cleaning fluids there. However, remember that the most expensive product doesn't always mean the best. Therefore, pay attention to the opinions of other users and make your choice based on them.
An excellent choice is Wally, a store specializing in wall decorations, which offers not only high-quality accessories but also various models of magnetic whiteboards and much more! You'll find everything you need in one place.
Posts from the same category