Mural in the hallway - inspiration, or the best source of ideas
At home, each room has its own significance and character, but it is the entryway that we welcome first and bid farewell to last. That is why arranging this space is incredibly important. Many of us are still searching for original solutions that will breathe new life into our hallways. One of the most intriguing and popular trends in recent years is using a photo wallpaper in the entryway. But how do you choose the right photo wallpaper for your hallway? Where can you find inspiration? Read on to find answers to these questions.
Inspirations Worth Considering - Why Photo Wallpaper in the Entryway Is a Good Choice?
The hallway is a room that plays a crucial role in every home or apartment; after all, it is here that the first impressions about the interior arrangement are born in our minds. As we know, the initial impression is the most important, so it's worth taking a little longer to search for ideas and interesting decorative solutions. We have something to offer that always works - photo wallpapers for the entryway. The arrangements that can be created with their help are capable of completely transforming our interior and giving it a cozy, elegant, and even modern character.
Are you unsure whether to choose classic paper models or whether it is worth laminating photo wallpapers? You can find answers to these and many other burning questions on our blog!
Photo Wallpapers for the Entryway - Stunning Arrangements of Beauty and Optical Spaciousness
Although the hallway is one of the more important rooms, many people overlook it in terms of decoration. This is often due to its small size, elongated shape, or insufficient lighting. However, if you think about it for a moment, you will come to the conclusion that it is precisely thanks to photo wallpapers for the entryway that we can create a completely different atmosphere. The walls no longer have to be boring, empty, and gray.
In addition to purely decorative considerations, you should know that depending on the choice of the size of the wallpaper and its motif, you can visually enlarge the space, brighten it, darken it, and even delineate individual zones.
A wallpaper depicting a winter forest landscape and a road is a simple way to create an impressive decoration for both spacious and small entryways.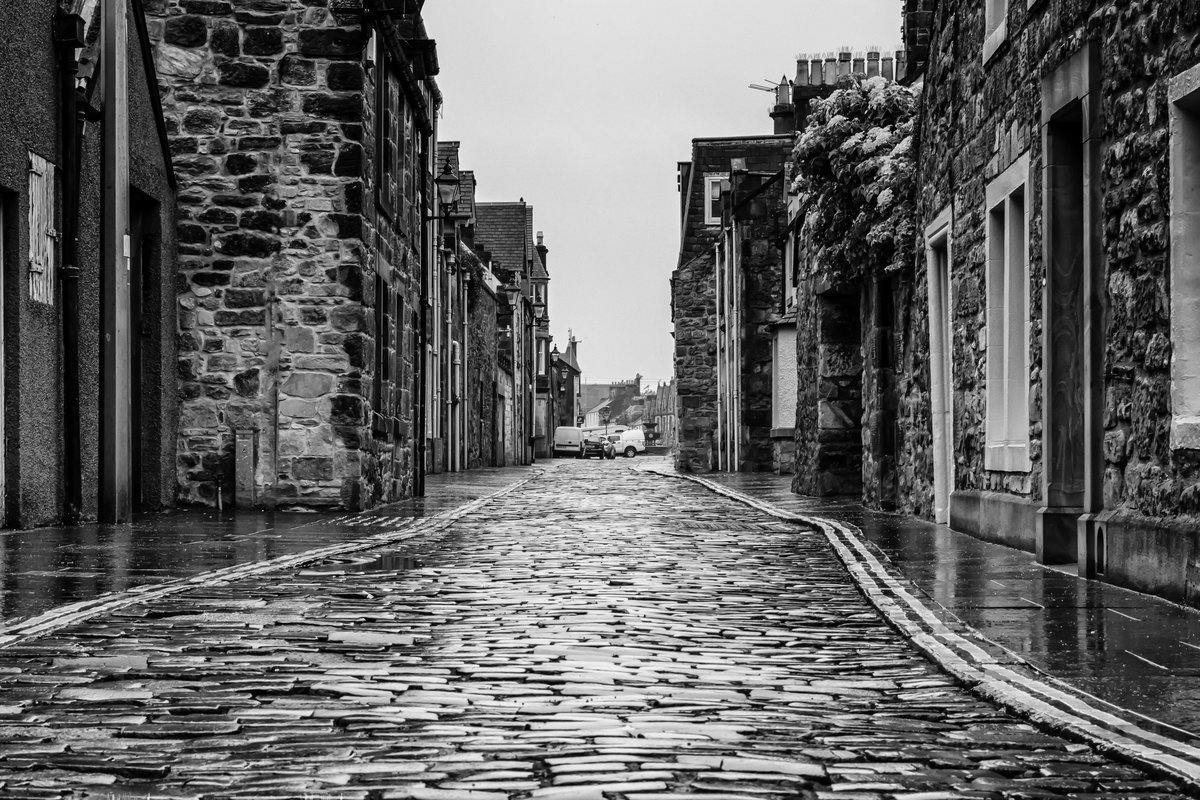 A wallpaper depicting a street after rain can visually elongate the room thanks to the perspective used.
Where to Find Inspiration for Photo Wallpapers in the Entryway?
The decision to change the look of the hallway is one thing, but understanding what exactly we want to achieve is a completely different task. So how can we find inspiration for arranging a photo wallpaper in the hallway?
The first place to start searching is, of course, interior design magazines and the internet. Social media platforms and wall decoration stores like Wallyboards are great sources. By searching for "hallway photo wallpaper arrangements," you can find a huge variety of ideas that can stimulate our creativity to create our own unique composition.
However, remember that inspiration can come from the most unexpected places. It could be a beautiful view from a window, the color of the walls in your favorite café, or even a movie you watched recently. The main goal is to create a space that reflects your personality and taste.
What should we consider when purchasing photo wallpaper for the hallway? Meticulously planned arrangement
The choice of the right photo wallpaper for the hallway is crucial. We should keep in mind a few important aspects.
First, the size and shape of the hallway. In small, narrow corridors, photo wallpapers with light colors and delicate patterns work well. They can visually enlarge the space. On the other hand, in large hallways, we can afford more bold and distinctive patterns.
Second, the style of our home. When choosing a photo wallpaper, we should consider the overall style of our interior. Is our home modern or traditional? Do we prefer minimalist white walls or rich, colorful patterns?
The last but not least aspect is personal taste. Our hallway should be a reflection of the homeowner's personality. Do you prefer calm, neutral colors, or are you an adventurous lover of vibrant colors? You decide what is the right choice for you.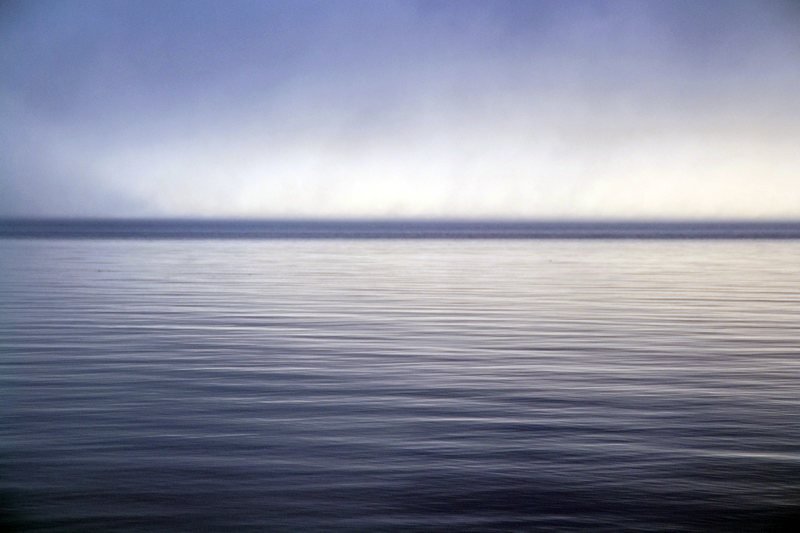 A photo wallpaper with a motif of water ripples gives a sense of calmness and tranquility – take a look and see for yourself.
How to bring hallway inspirations with photo wallpaper to life? A few words about installation and specifications
Choosing the perfect photo wallpaper is one thing, but what about introducing it to our hallway? It turns out that it's not as difficult as it might seem.
The first step is, of course, ordering the appropriate photo wallpaper. Pay attention to its dimensions – they should fit the size of your corridor. Then, if you are not experienced in DIY projects or feel uncertain, it's worth seeking the help of professionals. Installing photo wallpaper is a delicate task that requires precision and skill.
Finally, after installing the photo wallpaper, we can start enjoying the new look of our hallway. But remember, wallpaper is just one of many decorative elements. Don't forget about proper lighting, furniture, or accessories that will accentuate the character of your decoration.
The situation is similar in the case of other rooms, so we have prepared many more valuable pieces of information for you. In addition to the hallway, we have also gathered ideas for bedroom arrangements with photo wallpaper - after all, it is in the bedroom where we start and end each day.
A wallpaper with an illustration of a charming street in a small town is certainly a good idea to liven up a white and dull wall.
Photo wallpapers for the hallway - inspiration from Wallyboards. Discover our suggestions!
Ideas for interior renovation often come to an end quickly, but fortunately, in such situations, it is best to rely on various photos - the more different options we browse, the greater the likelihood that we will find one that suits our taste. Our preferences and preferences are important in this case - we choose something different when we want something elegant and subdued, and something else when we want colors and abstraction. We want to help you make a choice, so we have prepared a few options for you. So what can be a photo wallpaper in the hallway? Inspiration from Wallyboards.
Black and white photo wallpapers for the hallway - classy arrangements
Opting for decorations in shades of white and black guarantees not only the creation of a modern and elegant atmosphere but is also an extremely versatile option. After all, is there anything that these two colors don't go well with? Definitely not. If your corridor is spacious and well-lit, you can go for a darker but inspiring photo wallpaper design.
Colorful photo wallpapers for the hallway - inspiration for lovers of colorful solutions
Not everyone is a fan of decorations in subdued or black and white colors; many people love it when their interior is bursting with energy and is incredibly cozy. There is an easy way to achieve this - photo wallpapers for the hallway that stand out with their intensity of colors. The illustration doesn't have to be multicolored, but it's important for the color palette to be deep, and the motif to have well-defined contours. This is also a great option for interiors dominated by minimalism, but where we want to add some variety without overwhelming it.
A wall photo wallpaper illustrating a romantic street will fit perfectly into the atmosphere of almost any stylish hallway, and more.
Photo wallpapers for the hallway inspired by drawings
Enriching walls with hand-painted images has something extraordinary about it. Such form of decoration significantly influences the development of our imagination and evokes a flow of positive emotions. For art lovers, we have something special - photographic wallpapers resembling drawings. Depending on preferences and the interior style used, it's worth considering the color scheme of the wallpaper when making a choice. Safe and frequently practiced solutions are those presenting cityscapes, in which despite the use of a variety of colors, the effect remains delicate thanks to their gentleness.
Unconventional motifs of photowallpapers for the hallway - arrangements with a touch of originality
The beauty of creating arrangements lies in the fact that we truly face an unlimited number of possibilities. We can experiment, combine different styles, and juxtapose completely different elements. Almost everyone with a head full of ideas loves unconventional solutions. Wallpaper also excels in such situations! We don't necessarily have to choose an abstract or fantasy-themed pattern; we can opt for something ordinary but in a slightly innovative form.
A motif of a beautiful landscape that will transport you wherever you want
Undoubtedly, landscapes are one of the most frequently chosen motifs for wall decorations. Thanks to them, we can feel like on vacation without leaving home - an ideal solution for moments of relaxation and rest.
With so much inspiration at hand, you have certainly found something that will also work in your home. It is worth bearing in mind that hallway photowallpapers and related arrangements do not have to rely solely on walls. Another equally interesting solution is door photowallpapers, which can completely transform the character of the interior.
Did this article help you understand how to find inspiration and choose the perfect photowallpaper for your hallway? We hope so! Remember that it is important for your hallway to be a space that reflects your style and personality. With photowallpaper, you can achieve this effect in a simple and effective way. We encourage you to explore the full offer of Wallyboards store!
Posts from the same category