What kind of wallpaper for a small bedroom?
Your bedroom should be a place that is cozy and relaxing for you. But what if you're dealing with a small space? How can you make such a space look larger while remaining visually appealing? The key is a well-chosen photo wallpaper or wallpaper! However, another problem arises: what type will be the best for a small bedroom? We'll give you some hints!
Photo wallpapers and wallpapers for small bedrooms: a hit or a miss?
Choosing the perfect photo wallpaper for a small bedroom can be quite a challenge. But before we get to the heart of the article, let's answer the question of whether it's even worth considering such a solution. Definitely yes! Despite being expressive, photo wallpaper can create a unique and cozy environment that any lover of peaceful sleep will appreciate. The key to success is choosing the right pattern that will visually enlarge the room and give it a distinctive character.
What wallpaper for a small bedroom? White colors and small patterns as the basis for success
When choosing wallpaper for a small bedroom in an apartment or your own house, it's worth paying special attention to colors and pattern size. Why? These are key factors that help enlarge a small space. By choosing wallpaper with subtle, light colors and a small pattern, we create an atmosphere of airiness and spaciousness.
Using wallpaper with horizontal stripes is an effective trick that makes a high ceiling appear lower, while slightly reducing the sense of depth in the room. On the other hand, if you're dealing with a low ceiling, choosing wallpaper with vertical stripes will be a bullseye. Why? Because this solution creates an illusion of greater height. As a result, the small bedroom becomes not only stylish but also visually larger.
Wallpaper with a geometric pattern in a light shade that will work great in both a small bedroom and a living room
Photo wallpaper for a small bedroom - perspective matters!
An interesting way to visually enlarge a small bedroom is to use photo wallpaper with perspective. Landscape scenery that seems to stretch into the distance brings extraordinary effects. This is mainly thanks to the mentioned perspective, which creates an illusion of depth, making our interior gain space. Imagine wallpaper with a landscape stretching all the way to the horizon - it gives the feeling that you can almost walk into the wall. Well-captured photo on the photo wallpaper for a small bedroom, such as a road leading into the distance or a beach stretching towards the sea, introduces the illusion of continuation of space, making the photo wallpaper an extraordinary extension of the bedroom. Below are a few interesting suggestions from our online store.
Photo wallpaper "Bridge Leading to the City" provides a majestic view that will turn your bedroom into a window to the world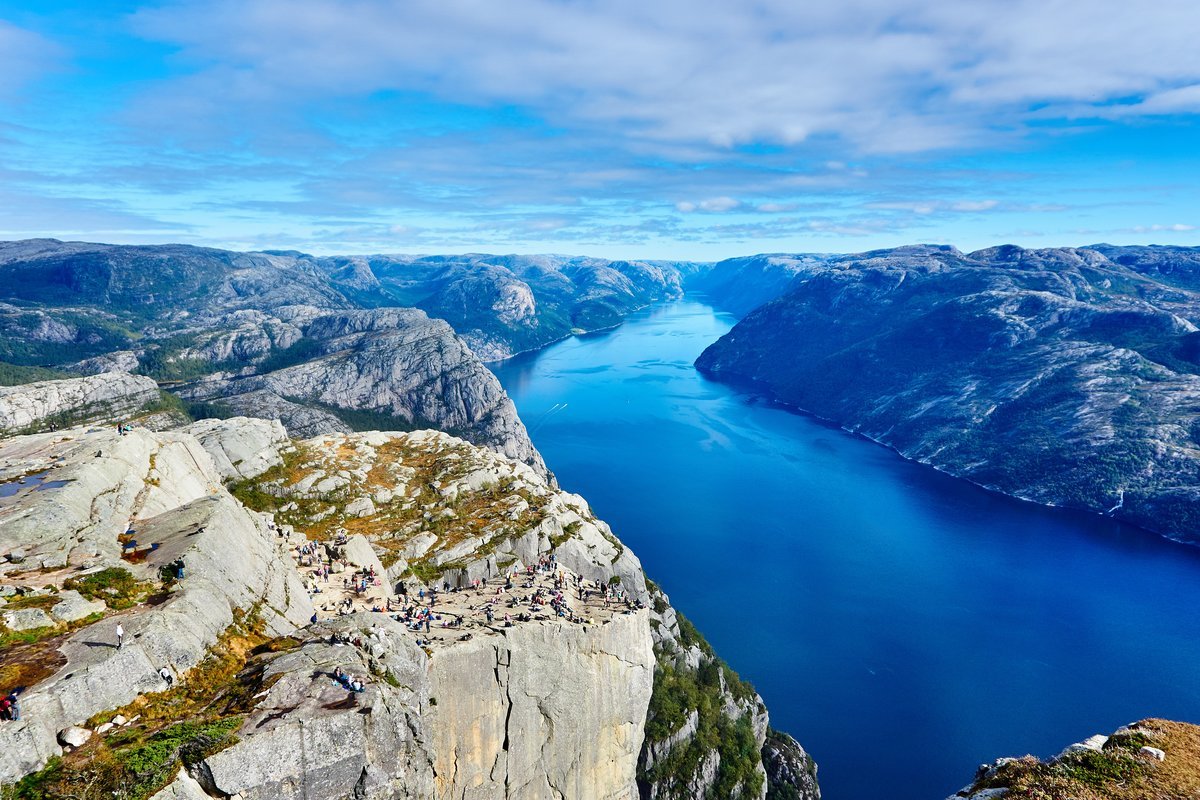 Photo wallpaper for the wall "Wide River" for a small bedroom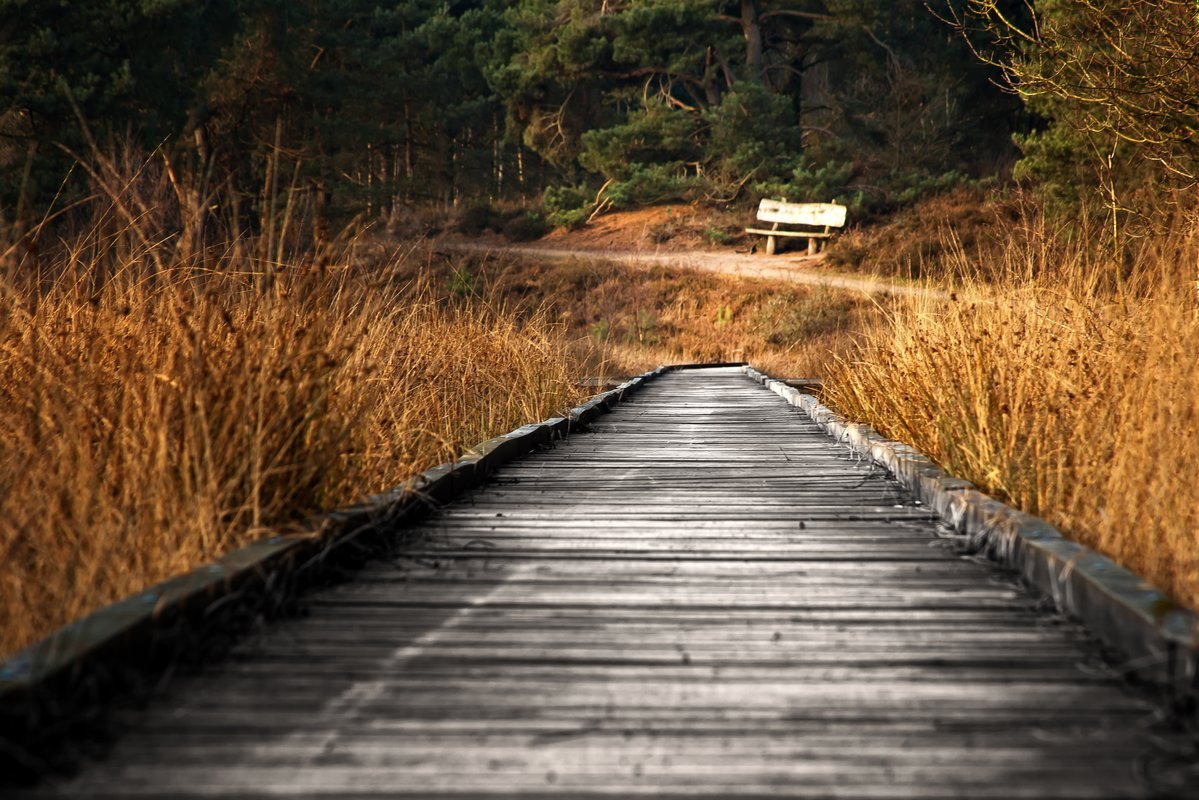 Wallpaper for a small bedroom "Road to the Forest"
Wallpapers for a small bedroom - arrangements using 3D photo wallpapers
3D photo wallpapers are an innovative solution that works perfectly in a small bedroom. Thanks to the three-dimensional effect, they introduce a sense of depth into the room, effectively enlarging the space. But their advantages don't end there. 3D photo wallpapers not only visually increase the interior but also add dynamism and a unique character to it. With such wall decoration, the bedroom gains distinctiveness, becoming a lively and surprising place.
Whether you choose a 3D photo wallpaper with geometric patterns or one realized in the form of a three-dimensional landscape, one thing is certain - this solution will certainly bring a breath of freshness and modernity to your bedroom.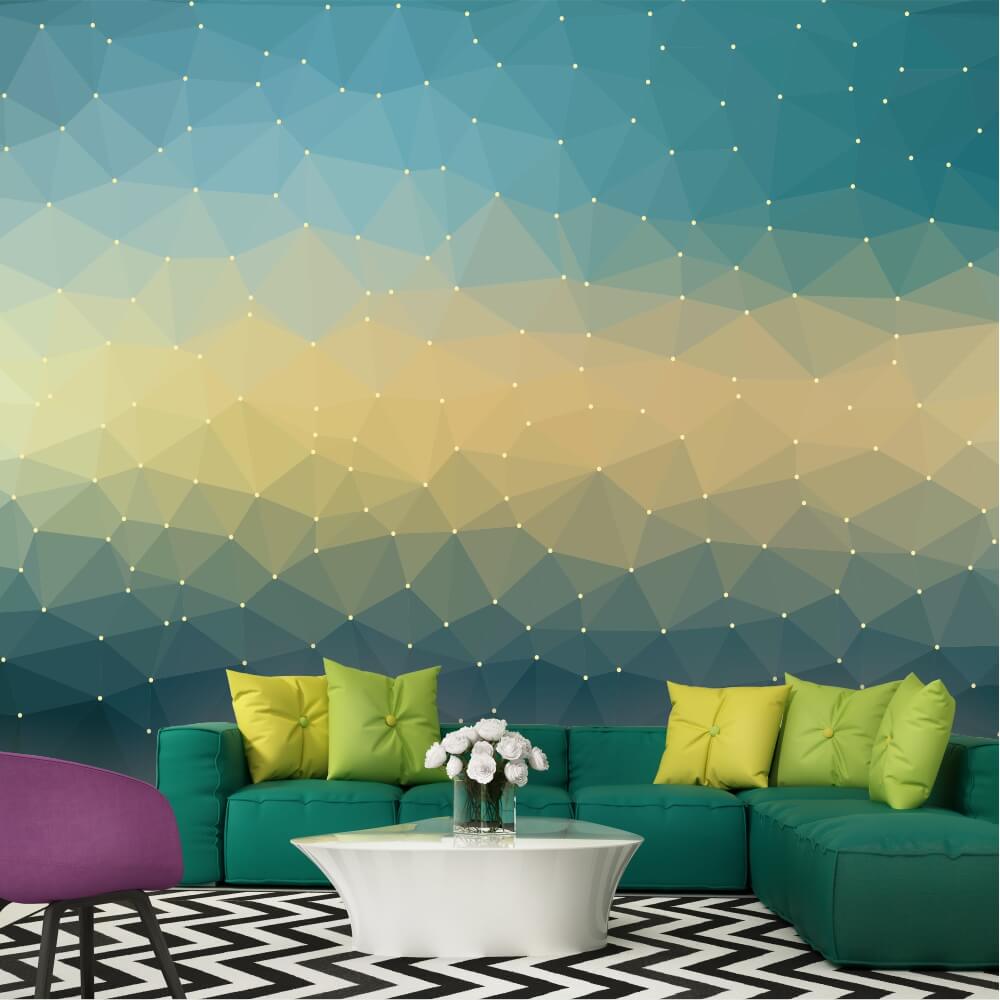 3D photo wallpaper for a small bedroom "Triangles"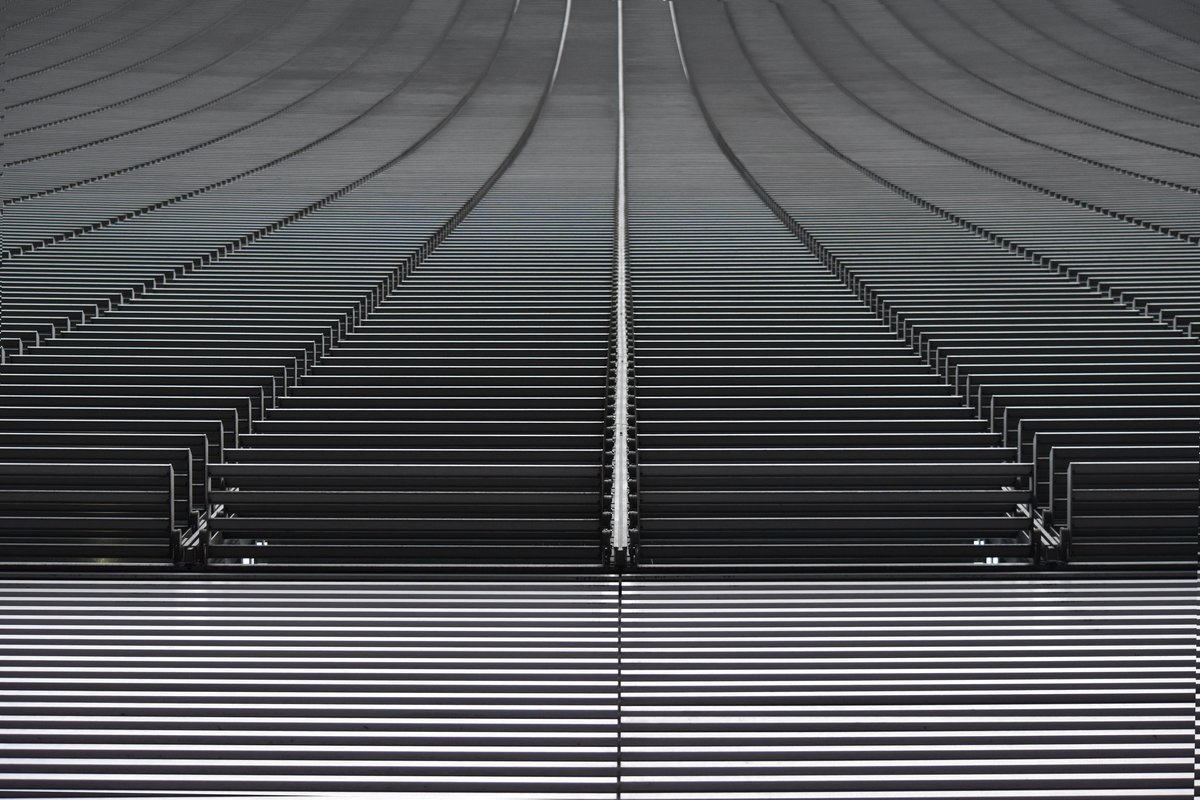 Photo wallpaper for the wall "Black and White Rows"
The type of wallpaper also matters!
When choosing wallpaper for a small bedroom, the decision between a smooth surface and textured canvas can be crucial. It's worth knowing that textured patterns, through their play of shadows and volume diversity, create an extraordinary impression of depth. As a result, even a small space gains attractiveness, and its visual perception is significantly increased. Styling in this unique spirit, regardless of the type of room, will provide an interesting and visually larger interior.
Posts from the same category